Breakfast is undeniably my favorite meal.  Its the only food type that has no restriction on time for me – but Celiacs has robbed me of the ability to feast on all of the delicious gluten that usually accompanies it.
Enter alternatives.  
I have always been a fan of Oatmeal.  I usually buy it in bulk and stay away from the flavored varieties but Bob's Red Mill has been good to me so I decided to give it a try when I saw this at my local target.
Item name: Bob's Red Mill Gluten Free Oatmeal with brown sugar and maple.
It also has Flax seed and Chia for extra health. 😇
The packaging and easy preparation makes it great for a work place snack or a quick no fuss breakfast.
Simply remove the seal and fill to the required line with warm water, stir and let it sit for a few minutes.  Since I need a bit more flavor on my oatmeal (I always add some form of milk, usually two) I decided to heat up some Califia Farms Toasted Coconut Almond Milk instead of using water and I am glad I did.
It was ready in about 2 minutes.

I ended up transferring to a bowl and adding a bit more of the Coconut Almond Milk since I like mine to have more liquid.
I really liked that it wasn't too sweet. I haven't had much experience with chia or flaxseed outside of GF baked goods so I didn't know what to expect when it came to texture – thankfully there wasn't much of a change. It was bit slippery but because I already like my oatmeal on the wet side, it wasn't too bad for me.
I'm glad I picked this up to try out -the other flavors are; Apple Pieces+Cinnamon and Blueberry+Hazlenut…I promptly repressed the memory of the latter.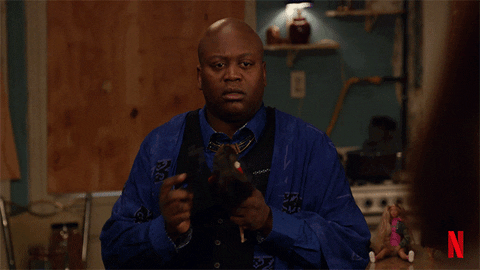 It's great for folks on the go and the original container holds up pretty well over the course of eating and reheating.
240 Calories per serving isn't bad either. I had mine with blueberries on the side and followed it up with some lemon water afterward. The smell and taste of maple is faint but it does linger.  This is good enough that I'd recommend it even to non GF eaters – oatmeal is delicious when done right and this was a win.
Bob's Mills continues to hit the spot for me – the are one of my favorite Gluten Free brands. Drop a comment with your preferred gluten free brands and your favorite products in the comments below!
Happy Eating!